CLINICA DE FAMILIA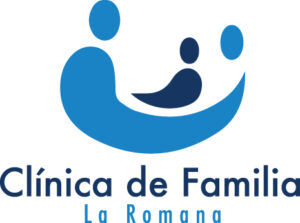 La Romana Family Clinic, located in La Romana, Dominican Republic, is a nonprofit organization for comprehensive health in the community. It provides comprehensive, comprehensive and specialized HIV care services, general and specialized clinical services, images, family planning and laboratory. In addition, it has programs focused on specific populations such as the reduction of vertical transmission for pregnant women with HIV, medical care and education for sex workers, a comprehensive care program for men and a unit for adolescents called the Maternal and Child Annex Module. Psychosocial services include the Department of Social Services, Department of Mental Health, home visits through the community promotion team, support groups for people with HIV, the summer camp for children with HIV. The Family Clinic is also dedicated to the professional training of international and Dominican students and residents. The vision of the Family Clinic is to have a community where all families have access to health services to enjoy a good quality of life. The mission is to improve the health of families in the eastern region of the Dominican Republic, including vulnerable people, through comprehensive health services, education and research. We commit ourselves to work with dedication, respect, confidentiality, empathy and love without stigma or discrimination based on race, nationality, gender, sex or sexual orientation.
COLEGIO CAVALOTTO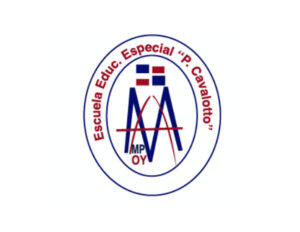 Colegio Padre Sebastián Cavalotto is a school that has 202 children of all ages from 5 to 16 years old. that all education services are given to children who have several special difficulties.
FELIX TE AMA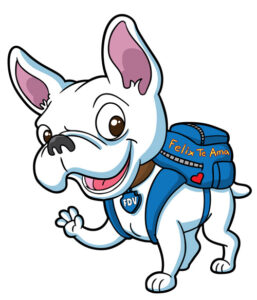 An accordion content areaFelix Te Ama! is a project for helping children with special needs, hardship's, living with HIV or AIDS understand the greatness of their particular scenario.
Felix is a French Bulldog who is deaf, but has a super X-RAY vision and his job is to visit camp's, schools, and special events and share his story. A story which reminds humanity that hardship indeed is real, but that it is also compartmentalized and that people have the choice to look to themselves and connect with their particular greatness.
During 2017 Fundacion De Valle mission for this program is collect $25,000 USD, which is invested in the program, supplying the children of Colegio Cavalotto a school for children living with a special needs, Casa Rosada an orphanage for children living with HIV or AIDS abandoned by their families, and the Cisneros Foundation in Mitches, which provide's young girls during a dedicated summer camp education that benefits their coming into womanhood with book bag full of the necessary tooling needed for their daily education.
Help us provide these children the basics that any child willing to learn needs. Every $25 USD provides one student with a Felix Te Ama! book-bag, new pack of pencils, box of crayons, notebooks, coloring books, folders and a branded Felix Te Ama! T-Shirt.
CASA ROSADA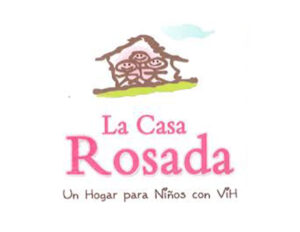 The Casa Rosada is a non-profit institution, created to welcome inmates as orphans and / or abandoned children positive for HIV / AIDS. In fidelity to the charism of St. Vincent, it provides a space for children to welcome them, offering them and their families, human, professional and spiritual support.
THE HARMONY PROJECT
Our mission is to inspire connection and harmony globally for humanity through the arts.
FUNDACIÓN TROPICALIA: SOY NIÑA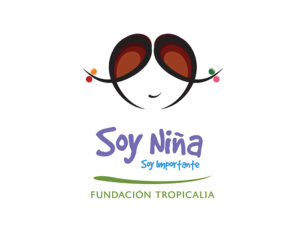 Fundación Tropicalia designs and implements programs for the local community in four key areas: the environment, education, productivity, and socio-cultural advocacy. Established in 2008 by Tropicalia, a sustainable tourism and real estate development of Cisneros Real Estate, the foundation drives sustainable, socioeconomic development in the town of Miches by working in partnership with the community and institutions from the private, public, civil society and academic sectors. The diversity of its partnerships allows for innovative, high-impact programs and the efficient use of resources.
With years of on-the-ground experience, the Fundación Tropicalia team continues to successfully advance sustainable development through high-impact initiatives, local stakeholder engagement, and shared value opportunities to drive business solutions to the most pressing social problems in the region.
MIAMI DADE PUBLIC SCHOOL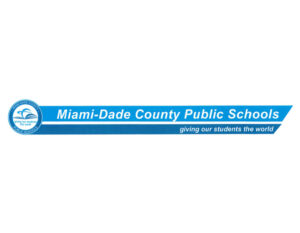 Miami-Dade County Public Schools (M-DCPS) is a public school district serving Miami-Dade County, in the U.S. state of Florida. Founded in 1885, it is the largest school district in Florida and the Southeastern United States, and the fourth largest in the United States, with a student enrollment of 370,656 as of August 30, 2016.
HOPE & JOY CAMP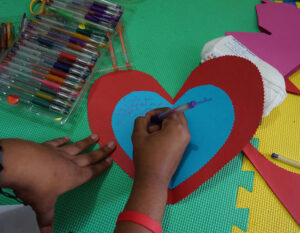 Hope & Joy Camp provides a safe and joyful environment, where children and teenagers from the Family Clinic's pediatric program experience support, love, affection, and respect from a team of adult volunteers, called "uncles and aunts".